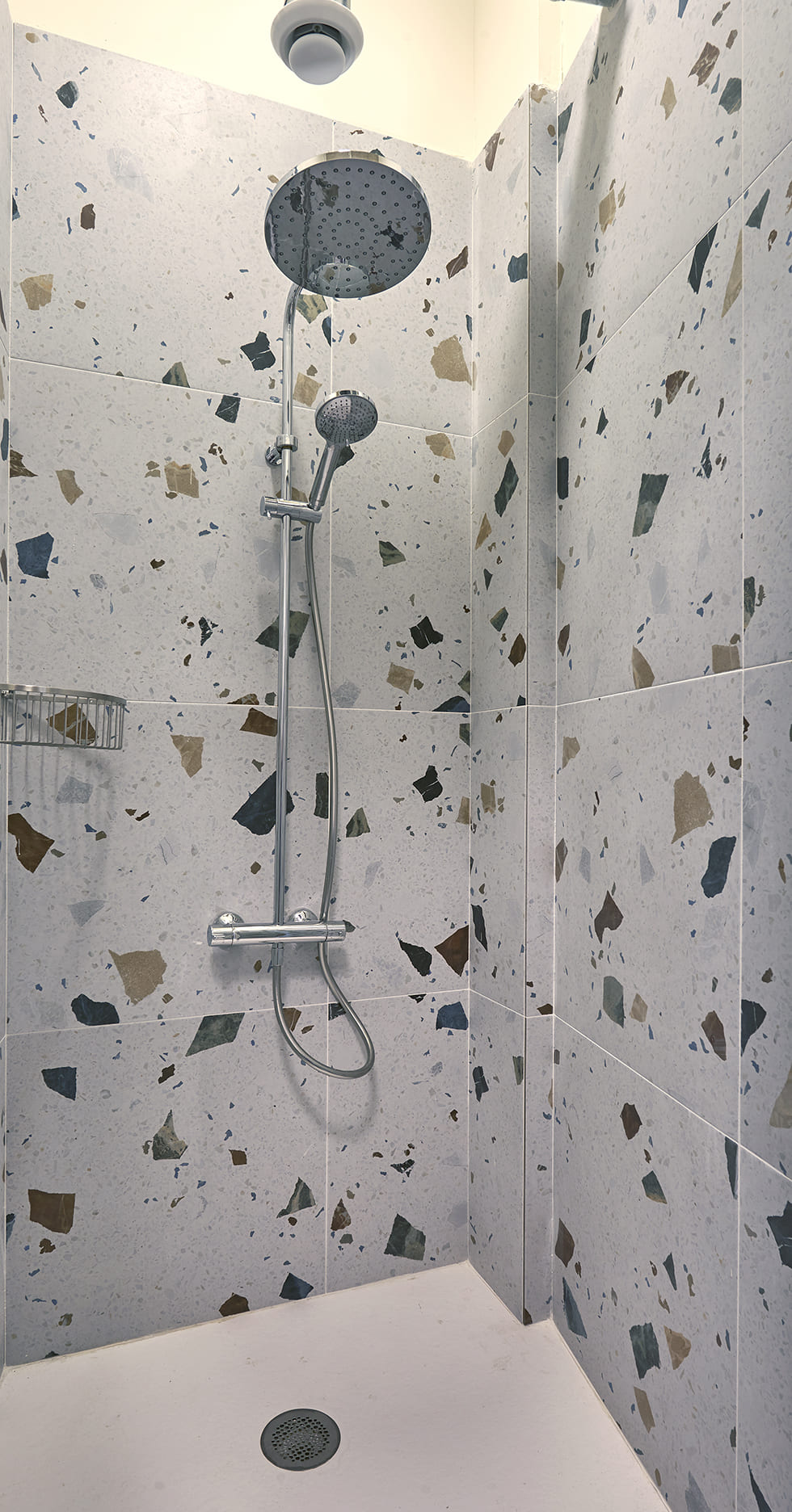 Common area available until 11pm. The terrace, including the pool, is open from 9:00 a.m. to 10:00 p.m. (if available). Minors who use the pool must always be accompanied and supervised by an adult in their charge, always under their responsibility.
Room cards, if you have requested them, at the reception (€3 in case of loss of the card).
It is not allowed to drink or eat inside the rooms.
Smoking is not allowed in any space inside the hostel, except the terrace.
Keep all room corridors clean
Use your locker to store your bags. If you need more space, you can use our luggage room.
The access time to HOSTELFLY MADRID AIRPORT is 24h. Access is done completely independently from your mobile device using the electronic key provided once the mandatory online registration has been completed, which will be sent to the email you provided at the time of booking.
Check-in from 2:00 p.m. Those who arrive before 2:00 pm will be invited to leave their belongings, if they wish, in the luggage room, but access to the rooms will not be granted before 2:00 pm
Check-out at 11 a.m. (otherwise you will be asked to pay for an additional night). At this time, all possessions must be removed from the room. If you need to store your luggage the day until your departure, use our luggage room. If your departure has been delayed, you will be asked to pay for an additional night, so make sure you are ready on time.
The room lights turn on automatically at 8am and turn off at 11pm. Break time: from 10 pm to 10 am. Please respect everyone's dream.
Children under 18 always occupy a place/bed, and cannot share it with their fathers/mothers/legal guardians. They always have to be supervised and accompanied by an adult companion.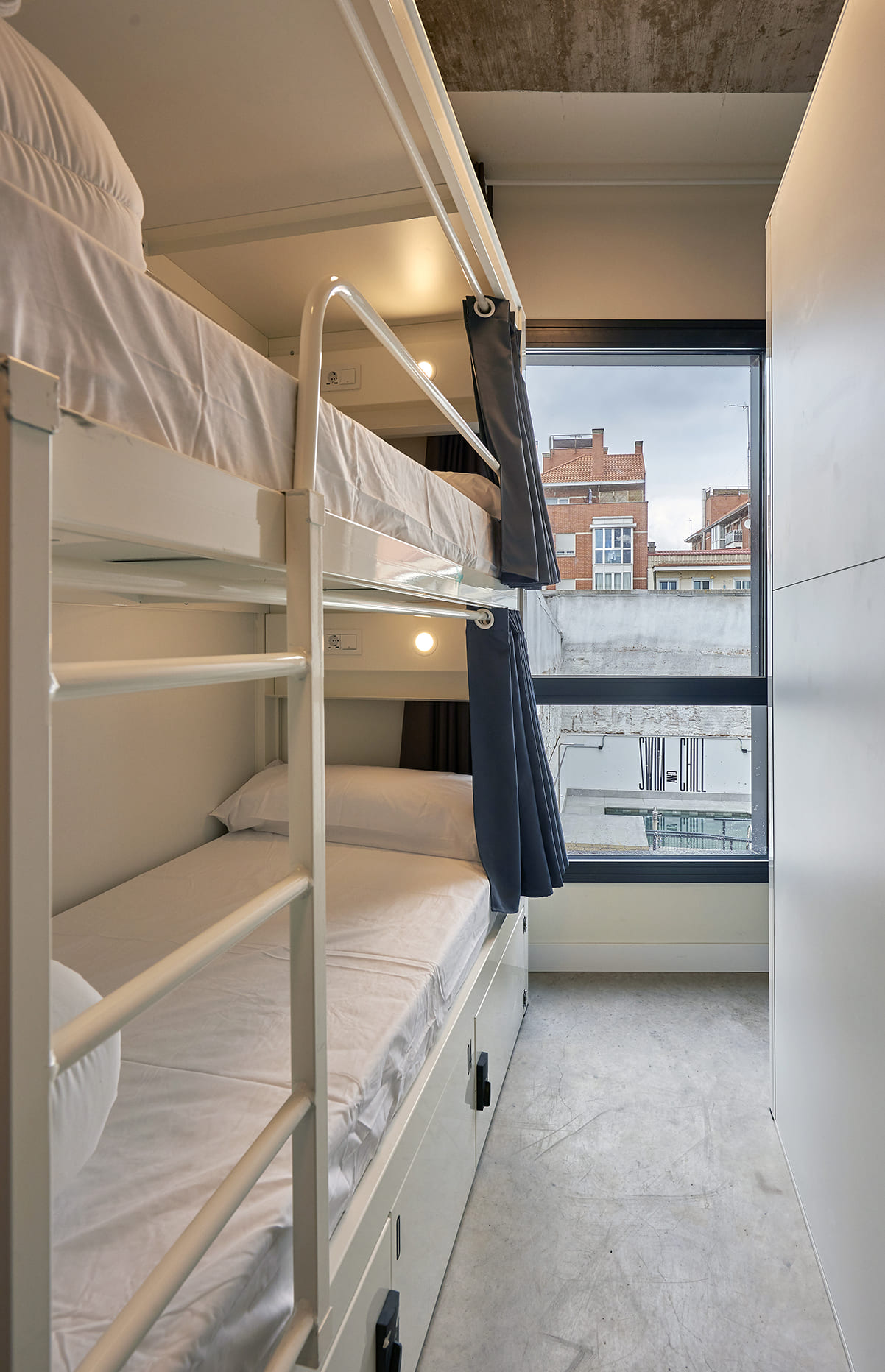 Please only use your bed, the staff will remove it if they find an empty bed. (Any change of bed must be notified to the staff) • Forbidden to change the bed or wardrobe without permission of the staff
The maximum stay is 10 days for our establishment.
People who are not staying at the hostel will not be able to enter the rooms or use any equipment or facilities.
Kitchen area
Clean dishes after use
Store all food in a bag labeled with your room, bed, and date of departure. Food without a bag will be thrown away.
The kitchen is closed from 11 pm to 7 am.
Personal property.
Secure lockers are located next to each bed within your room. It is the guest's responsibility to ensure that their personal belongings are secure at all times, and HostelFly assumes no responsibility for loss, theft or damage to guest property, regardless of the damage or cause to HostelFly property. . Reserves the right to reimburse HostelFly for any damage caused by inappropriate behavior during the stay. Guests are expected to respect other guests, staff, local residents and property. HostelFly reserves the right of admission and / or stay in case of not respecting any of the rules. Guests who do not respect the rules of the hostel or the standards of life with other guests or staff, can be expelled WITHOUT ANY KIND OF REFUND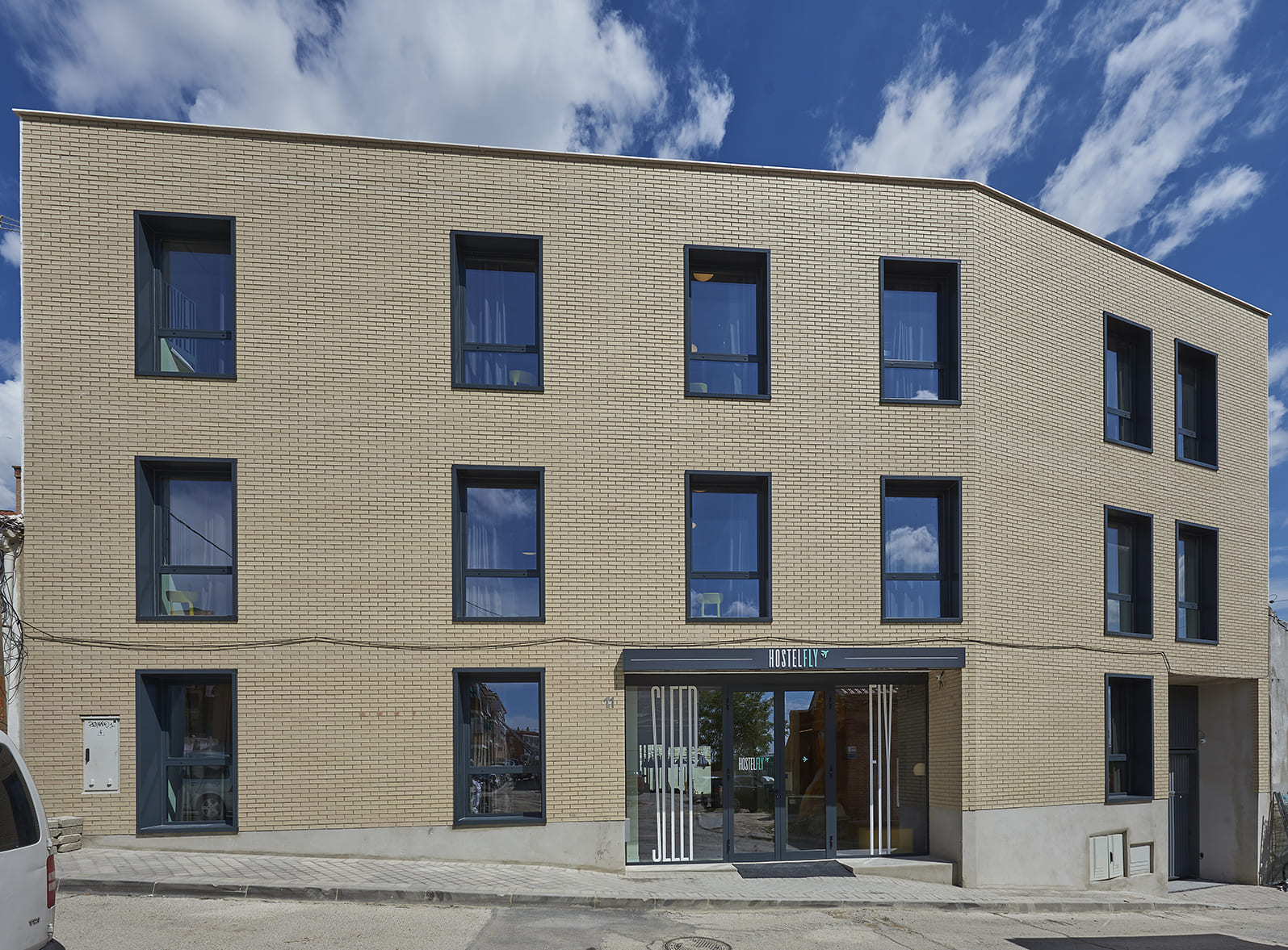 If you need a parking space, the area is safe and free of charge. If you need a parking space, we have spaces. It is necessary to make a reservation in advance. The cleaning service is carried out from 9 a.m. to 4 p.m. Daily cleaning is done in all rooms, change of sheets only on the day of check-out. Our maintenance staff checks your room daily. If you notice something in poor condition or out of order, or if you want recommendations for places to eat, visit, or have any questions during your stay, you can contact our 24-hour reception.
Alójate en Madrid con Hostelfly